SEO Albury
Albury Web Optimisation
Vie Media is an Albury Wodonga SEO & Digital Marketing agency, specialising in the whole gamut of what successful Search Engine Optimisation (SEO) is all about.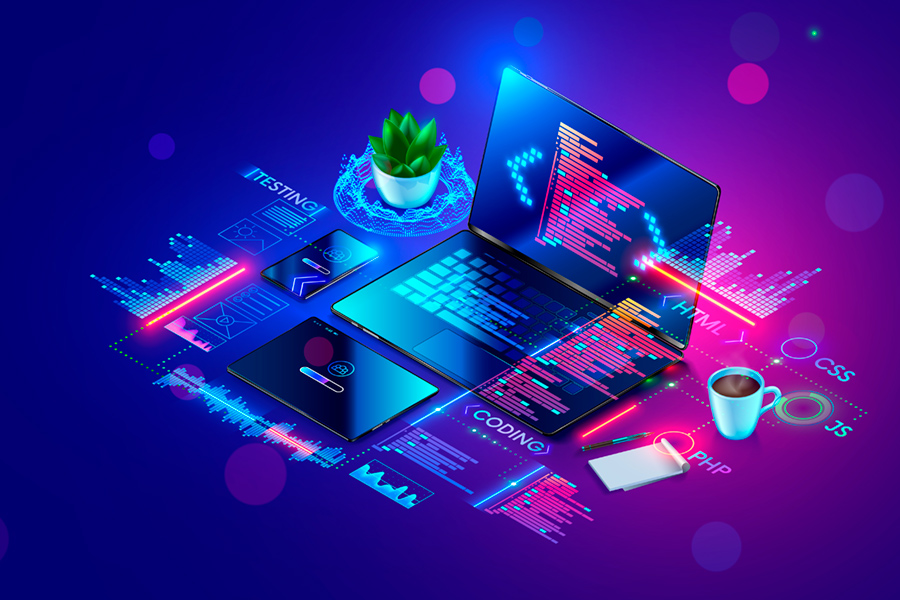 Are we the BEST SEO Agency in Albury Wodonga?
Our Results Speak for Themselves!
Content Creation, Content Management (website development service), Digital Marketing, and photography (including correct format & meta protocols) all contribute to SEO, and doing it right will improve its online presence and ranking in search engine results pages (SERPs). Business owners want their online presence ahead of the competition, not just their Social Media Presence! SEO aims to increase the quantity and quality of organic search traffic to a website from search engines such as Google, Bing, and Yahoo. It is about having a Content Strategy.
Your web design may be good and impress target market. Still, a significant business goal is for your potential customers to find your business in organic search results - if your market cannot find it, it does not matter how good it looks! Website development must address all elements, or it wastes time, effort and money!
A successful SEO Campaign involves implementing various technical and creative strategies to improve a website's ranking for specific keywords or phrases, such as optimising the website's content, structure, and code and building high-quality backlinks from other websites. The ultimate goal of SEO is to increase the website's visibility in search engines, which can help increase brand awareness, leads, and sales. A successful SEO strategy will also enable reaching potential customers beyond Albury Wodonga; that is the nature of website business owners with practical strategies only a specialist SEO company can offer.
Search Engine Optimisation by Vie Media?
With over a decade's experience providing SEO services to diverse stakeholders, Vie Media's SEO results have been through long-term strategies that follow Google's best practices. It can be as simple as that!
There are no shortcuts or quick solutions. Doing it right initially will cost you less in the long term and ensure consolidated results in the Search Engine Results Page (SERP).
Keyword Research and Analysis:
Unlock the power of targeted keywords with our comprehensive keyword research and analysis service. We utilise various tools to identify high-performing keywords relevant to your business. By understanding search volume, competition, and potential traffic, we tailor a strategy that ensures your content ranks prominently in search engine results.
Competitor Analysis:
Stay ahead in the digital landscape by gaining insights into your competitors' strategies. Vie Media will analyse competitor backlinks, keywords, and content strategies. This invaluable information helps us refine your SEO approach, identify opportunities to outperform your rivals and capture a larger market share.
Site Audit and Optimisation
A well-optimised website is crucial for search engine visibility. Our site audits assess your website's health, identifying issues that may hinder performance. We implement changes that enhance your site's overall SEO score, from on-page SEO elements to technical optimisations.
Backlink Analysis and Building
A strong backlink profile is the backbone of SEO success. We use various backlink analysis tools to identify quality backlink opportunities and assess your current link profile. Our team then executes a strategic backlink-building plan, fostering relationships with reputable sites to improve your website's authority and search engine rankings.
Content Strategy and Creation
Quality content is the cornerstone of effective SEO. Vie Media utilises the best SEO tools to identify content gaps, popular topics, and relevant keywords. We craft compelling, SEO-optimized content that resonates with your target audience and aligns seamlessly with search engine algorithms.
Rank Tracking and Reporting
As part of our SEO service, Vie Media monitors your website's real-time performance with our tracking tools. We provide regular, detailed reports on keyword rankings, site traffic, and other metrics. This transparency ensures you are informed about the progress of your SEO campaign. It allows us to make data-driven adjustments for continuous improvement.
Customised SEO Strategy
Every business is unique, and so should your SEO strategy. We tailor our services based on your goals, industry dynamics, and target audience. Our SEO expertise is the foundation for a customised SEO roadmap, ensuring our efforts align with your business objectives.
Ongoing Analysis and Adaptation
The digital landscape is dynamic, and SEO requires constant adaptation. With our SEO management, we conduct ongoing analysis, staying abreast of industry trends, algorithm updates, and competitor movements. This proactive approach allows us to adjust our strategy swiftly, keeping your SEO efforts ahead of the curve.
Our Albury Wodonga SEO service will evaluate your page/content characteristics and provide insights to improve its Search Engine Result, i.e. where it ranks on the search page.
Search Engine Optimisation is one of the most confusing elements of website performance. There is no shortage of SEO professionals spruiking that they, and only they, know the magic formula to get your site to number one ASAP.
What are the essential elements of SEO?
Relevant keywords: Identifying and using keywords relevant to your website's content and the search queries of your target audience.
On-page optimisation: Optimising elements on your website, such as title tags, meta descriptions, and header tags, will improve its visibility and ranking in search engine results pages (SERPs).
Quality content: Creating high-quality, informative, and engaging content that is useful to your target audience and is updated regularly.
Backlinks: Obtaining high-quality, relevant backlinks to your website from other websites can help to improve your website's visibility and rank in SERPs.
User experience: Optimising your website for user experience, including page speed, mobile-friendliness, and easy navigation, can improve your website's visibility and ranking in SERPs.
Technical optimisation: Optimising the technical aspects of your website, such as its structure, coding, and use of schema markup, will ensure that it is easily crawlable and indexed by search engines, also known as Off-Page SEO.
Tracking and Analytics: Tracking your website's performance using tools like Google Analytics, Google Search Console and others.
Search Engine Optimisation Facts
No one can guarantee you a top position in search results.
It does not need to cost much money to improve your SEO.
Search Engine Optimisation is not a complex process - but it does take time.
Following Google's guidelines will improve your search ranking.
Google and other search engines are not easily fooled - shortcuts will only penalise you.
Top Ten SEO Mistakes
Not optimising for mobile: With more and more users accessing the internet through mobile devices, it's crucial to ensure that your website is mobile optimised, which includes having a responsive design, fast loading speed, and easy navigation.
Ignoring meta tags: Meta tags, such as title tags and meta descriptions, provide important information to search engines and users about your website's content. Neglecting to optimise these tags can negatively impact your website's visibility in search results.
Not using keywords correctly: Using keywords that are not natural or relevant to your content can harm your SEO efforts. It's essential to use keywords in a way that is accurate and contextually relevant to your content.
Not updating content regularly: Fresh, high-quality content is crucial for SEO. Neglecting to update your website's content can make it stale, negatively impacting your visibility in search results.
Not optimising for local search: If your business serves a local market, it's essential to optimise your website by including your business address, phone number, and other location-specific information.
Not building backlinks: Backlinks from other websites to your website can help to improve your visibility in search results. Not building backlinks can limit your website's visibility in search results.
Not using analytics: Using tools like Google Analytics can help you track your website's performance and identify areas for improvement. Not using analytics can make understanding your website's traffic and SEO performance difficult.
Not using a sitemap: A sitemap is a file that helps search engines understand the structure of your website. Not using a sitemap can make it more difficult for search engines to crawl and index your website.
Not optimising images: Optimising images by compressing them and using relevant file names can help to improve your website's loading speed, which is vital for SEO.
Not using social media: Social media can be a great way to promote your website and build backlinks. Not using social media can limit your website's visibility and make it more challenging to build backlinks.
Elevate your online presence with our Albury SEO services, powered by the best SEO tools available. Contact us to discuss how we can tailor these processes to meet the unique needs of your business.