Darling River Run Best Time To Do
Outback NSW and the Darling River can experience very hot summers and cold winters, so when to go is really what you are in to.
Doing the Darling River Run in summer is what some people prefer, as there are fewer people travelling the route, but with temperatures often in the low 40's, and sometimes in the high 40's, it is not for everyone and care should be taken while out there in terms of where you go and what provisions you need... carrying water is essential!
Enjoyment in summer can also depend on the cycle or the river as it is a boom-bust waterway that is fed from the sub-tropical (summer) rains of (primarily) southeast Queensland and as such swings from drought to high flows roughly every 7 years. So going in summer, during a drought period when the river is low, can make the heat less favourable. But when the river is flowing out of the drought, summer can be perfect and less stiffing.
Out of summer, especially autumn and spring is nothing short of spectacular as the changes from winter and summer mean warm days and cooler nights, making it perfect for nights around a campfire and days exploring the area. Autumn is especially nice when the river has a good supply of water as the water is warm and the cooler mornings mean wonderful fog and mist on the river, dams and billabongs.
** Be sure to check the river levels of the Darling River before heading out on your adventure!
For those who like the cold, winter has its own appeal. While nights are cold, often around zero in places, days are sunny and pleasant.
Outback NSW - Temperature and Rainfall:
The following are climate charts for Bourke, Wilcannia, and Wentworth covering average daily temperatures and average monthly rainfall.
Bourke Climate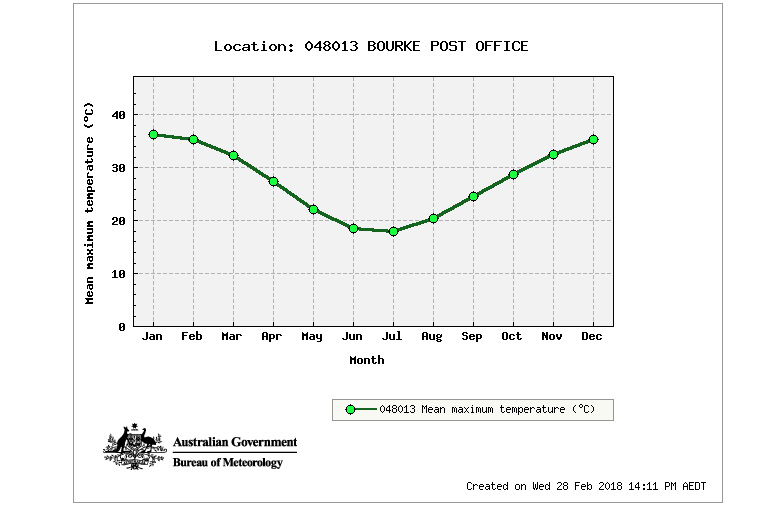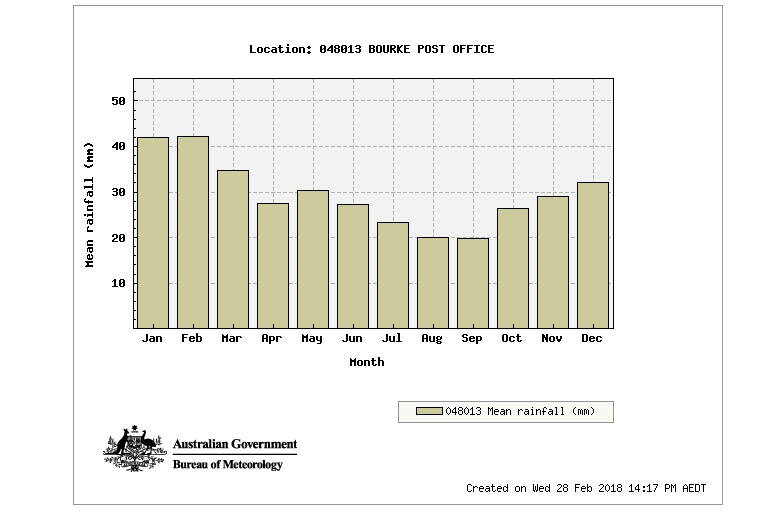 Wilcannia Climate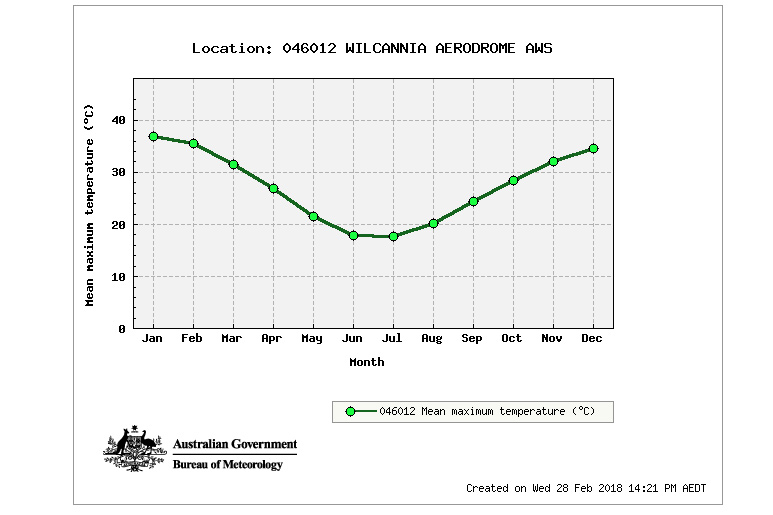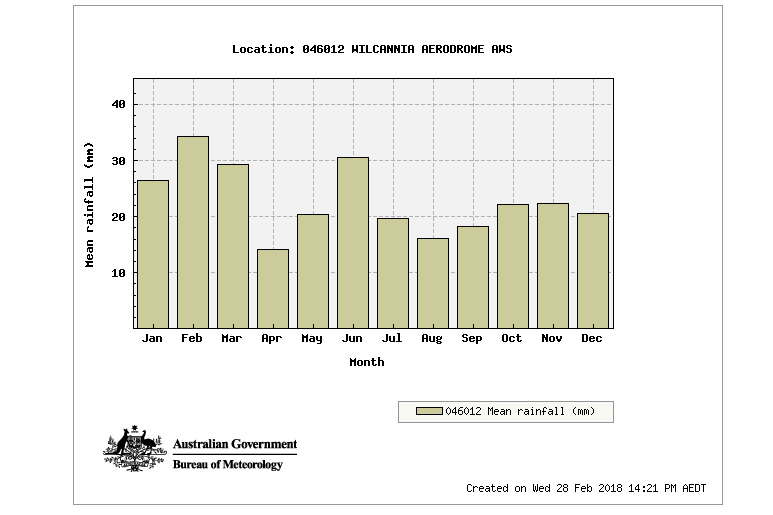 Wentworth Climate